This Item Has Been Discontinued
Eurofase 23277-038 Pillar 1+1 Light Wall Sconcee Chrome
SKU: W-163364 (23277-038)
PRODUCT INFORMATION
CUSTOMER REVIEWS
PRODUCT INFORMATION
Beaming opal glass tubes of light glow brightly in this minimal contemporary bath bar. Stunning in its simplicity, the Pillar collection offers light from the top and the bottom for twice as much light.
Width:锟斤拷锟斤拷锟斤拷锟斤拷锟斤拷锟斤拷锟斤拷锟斤拷锟斤拷锟斤拷锟斤拷锟斤拷锟斤拷锟斤拷锟斤拷锟斤拷锟斤拷锟斤拷锟斤拷锟斤拷锟斤拷锟斤拷锟斤拷锟斤拷锟斤拷锟斤拷锟斤拷4.5''
Height:锟斤拷锟斤拷锟斤拷锟斤拷锟斤拷锟斤拷锟斤拷锟斤拷锟斤拷锟斤拷锟斤拷锟斤拷锟斤拷锟斤拷锟斤拷锟斤拷锟斤拷锟斤拷锟斤拷锟斤拷锟斤拷锟斤拷锟斤拷锟斤拷锟斤拷锟斤拷锟斤拷10.25''
Bulbs:锟斤拷锟斤拷锟斤拷锟斤拷锟斤拷锟斤拷锟斤拷锟斤拷锟斤拷锟斤拷锟斤拷锟斤拷锟斤拷锟斤拷锟斤拷锟斤拷锟斤拷锟斤拷锟斤拷锟斤拷锟斤拷锟斤拷锟斤拷锟斤拷锟斤拷锟斤拷锟斤拷2 x 60 T10/GU10 E26/GU10 120(not included)
Safety Rating锟斤拷锟斤拷锟斤拷锟斤拷锟斤拷锟斤拷锟斤拷锟斤拷锟斤拷锟斤拷锟斤拷锟斤拷锟斤拷锟斤拷锟斤拷锟斤拷锟斤拷锟斤拷锟斤拷锟斤拷锟斤拷锟斤拷锟斤拷锟斤拷锟斤拷锟斤拷锟斤拷cCSAus
Shade:锟斤拷锟斤拷锟斤拷锟斤拷锟斤拷锟斤拷锟斤拷锟斤拷锟斤拷锟斤拷锟斤拷锟斤拷锟斤拷锟斤拷锟斤拷锟斤拷锟斤拷锟斤拷锟斤拷锟斤拷锟斤拷锟斤拷锟斤拷锟斤拷锟斤拷锟斤拷锟斤拷Chrome
CUSTOMER REVIEWS
Customer Reviews
Write a Review
Ask a Question
Filter Reviews:
downlight
granite
pattern
chrome
glow
bath
fixture
01/04/2021
Lesley V.

Canada
Amazing Light!
I just love the light pattern of this fixture! The downlight highlights our granite perfectly in our principal bath. The chrome felt thin but once up you don't notice as the light glow is beautiful.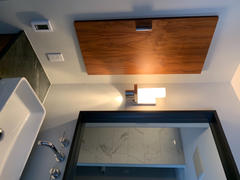 MY CART
* We are pleased to offer our Free Shipping policy on all lighting fixtures in Canada for orders over $100.00
Your shopping cart is empty.
MY WISHLIST
Your wishlist is empty.
WISHLIST AND COMPARE
Do you want to add products to your personal account?
Eurofase 23277-038 Pillar 1+1 Light Wall Sconcee Chrome
$12001
CAD
Sale
+Free Shipping!*
$16001
$4000